Most businesses and nonprofits maintain a presence on social media these days. While websites were initially used by big conglomerates, nowadays even small, local, and independent businesses have a Facebook page, even if they don't host a full website. This makes sense – social media is free, it's easy to maintain, and enables easy access to millions of people around the world.
However, among the millions of businesses and nonprofits using social media for marketing, it can be difficult to stand out from the crowd. The following tips are how experts in the social media field plan to strategize in 2017 in order to get the most out of social networking.
1. Make Sure Your Content Is Varied
While blog posts are a great thing to share via social media, your congregants, students and donors may not have time to read several lengthy posts every day. You will also be hard pressed to produce frequent articles, so change things up with content that social media users love to like and share, such as interactive posts. This could include polls, infographics, or gifs.
2. Direct Your Strategy to Relevant Platforms
Figure out which social networks are being used by your audience, and focus on them. While Facebook and Twitter are giants, younger people may be easier to reach via Instagram or Snapchat, and some users may find a lot of their information on sites like Pinterest. Don't waste your energy posting to irrelevant platforms, instead concentrate on areas where you see results.
3. Make Sure Your Writing Fits Your Purpose
While getting people on your page may seem like half the battle, most people are unwilling to like, share, or interact with poor content. Consider brushing up on your writing skills by taking a writing course. Writing anything online, even when it's shared to social media should be written to fuel SEO. This means that any blog posts you do publish should be around 2000 words (keep track of this with Easy Word Count).
4. Get Expert Help with Writing and Proofreading
Maintaining a social media presence is a serious endeavor that can tax your daily responsibilities. For this reason, it can be beneficial to hire an expert to write your content, or even edit what you've done. Outsourcing and delegating is a facet of all stages in business, and social media strategy is no different. Some prefer to hire someone online in a traditional way by posting an ad and interviewing applicants – this is possible with sites like Upwork or Freelancer.
5. Understand Your Own Objectives
Consider why you are on social media – do you want likes or shares, or to expand your audience, or are you directly selling something on these platforms?  You should be aware of your exact goals, and bear this in mind when posting content, as everything should be tailored to achieving your aim.
6. Relate with Your Audience
After growing your audience, become familiar with their preferences. You should be able to tailor content to their interests and to the appropriate level of language and tone.  Even if you're sharing images or polls, you should always question whether or not this is something your audience will find interesting. If not, then it's probably not worth posting.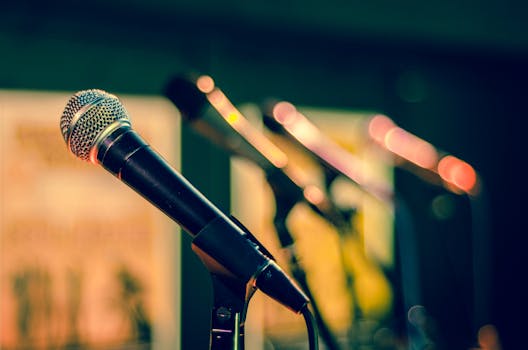 7. Engage with Your Audience
Having a good profile on social media is a two-way street – your strategy is limited if you're not willing to interact with the people commenting on your posts, and really take advantage of having a platform that provides for communication between you and your audience.  Your followers should feel like they are getting to know you, that you are professional, approachable, and responsive, and then they will trust you as a business.
8. Post Frequently, Not Sporadically
Frequent no longer means a monthly or even weekly newsletter. To maximize social media marketing, consider posting multiple updates each day. This is why many companies hire social media experts since this is almost a full-time job in itself. Current studies show that posting between 8am and 8pm is most effective. The best way to market is sending 10 posts a day to Twitter, and up to four per day to Facebook.
9. Use Hashtags
Hashtags are very useful on social media marketing; they're a way for potential customers, donors, congregants and students to find you, and they're also easy for you to track, so you can see who is interacting with your posts and when.
10.  Make Sure You're Mobile Friendly
Most people use their phones to access social media, so if your content is not available on mobile devices, you could find yourself losing a huge proportion of your potential audience.
Overall, social media is a key tool that is actually quite easy to use. Following these tips can help you form a social media strategy that will increase your followers, your profile, and your interaction with your audience.
_______________
Sharon Conwell has been a content manager and ghost writer at over 20 online projects. She is a part-time educator and an editor at Big Assignments specializing in content creation and optimization.