As we are now in the thick of spring and summer, you may be on the lookout for creative ways to still draw people—especially families—into your events, so that they feel connected to your organization throughout the year.
After all, bringing people into a shul or a community center is a lot easier during the High Holidays than it is this time of year when people are vacationing or would rather be at the beach. One great way to bring in both young professionals and families to your event is to have a food-oriented event.
Indeed, back in 2013, we featured a blogpost entitled, Great Fundraising Idea: Barbeque, Chili Cookoffs & More. In the above-mentioned post, we focused on how all different types of Jewish organizations were hosting barbeque and chili events.
In this post, we want to bring to your attention how the Friendship Circle and Lubavitch of Bucks County used an event called, Bubby's Cook-off, to increase camaraderie within the community, bring in charitable funds and expose the greater Jewish community to the fact that Kosher food can taste great!
Since 2013, Bubby's Cook-off has featured Philadelphia-based chefs competing for the title of "Best Kosher Dish." The greater Philadelphia community is invited to play "judge" and sample great tasting Jewish fare that's also paired with Israeli wines.
Keep in mind that if you are looking to replicate the success of this sort of event in your city, you can reach out to corporations and local business for sponsorship opportunities. After all, it's a great way for these companies to be seen as friends of the local Jewish community.
You can read more about the event at PhillyMag.com. Below, are the flyer from the event and some pictures of the event.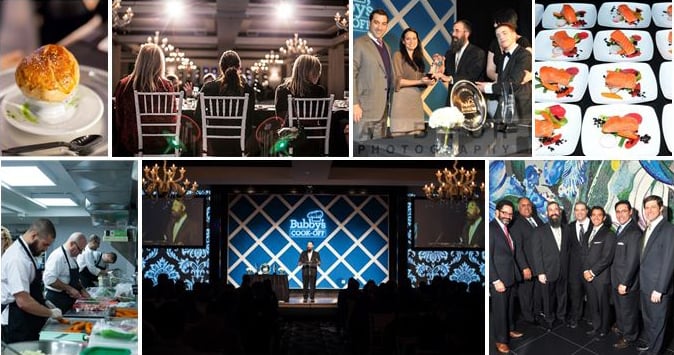 Depending on your target audience or who you are trying to appeal to, you can enhance this sort of event by having a rabbi discuss the laws of Kashrut or explain why we make blessings before and after we eat food.
All things considered, what is really special about this sort of event is that it brings together people from the Orthodox to the unaffiliated—who come out to support local Jewish causes and enjoy some great cooking!
We hope that you'll be able to cull some great ideas from the pictures and links in this post so that you can consider if this is something that you can use to enhance your shul or community over the coming months.