What is TikTok?
By now, many people have seen a video that was created on TikTok. That said, you may not realize that it was actually created and generated using this new social media platform. To learn more about TikTok, read our initial article here.
However, with the Corona pandemic causing people to remain indoors for months at a time, and by extension, more and more people spend time online and minimize their in-person interactions, there may be a time and place for your nonprofit to give TikTok a try.
Indeed, Bloomberg.com reports that, "If TikTok continues its current growth trajectory, it has the potential to surpass some of Facebook's key platforms within a few years."
It follows that TikTok usage by Gen-Z is now surging past Instagram and nearly matching YouTube. In fact, Techcrunch reports that, "Kids now spend nearly as much time watching TikTok as YouTube in the US, UK and Spain."
Who is Using TikTok?
According to Final Site, "Generation Z dominates the TikTok space; about 60% of the platform's users are younger than 24 years old, and the majority are teenagers." Why? One online user tweeted this:
mainly because TikTok is about 1,000 times cooler than instagram because of the easy musical attachments

— AJ (@TampaBayAJ) June 8, 2020

See the image below for more info: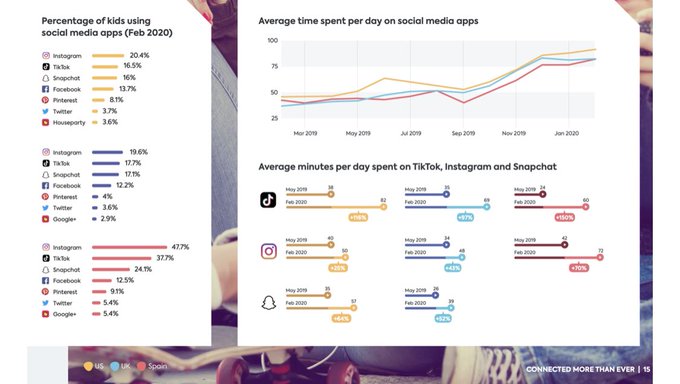 Is TikTok Safe?
With a young user base comes privacy concerns. TikTok received backlash in 2019 for gathering user information of minors below the age of 13. However, TikTok recently announced plans to open a content moderation center as a means to boost transparency.
So…Should I Use TikTok?
There are a number of questions to ask yourself before thinking of using TikTok:
What are our goals for social media?

Who do we need to engage with to meet these goals?

Are we already active on Facebook, Instagram, Twitter, and/or LinkedIn?

Do we have the capacity for additional content creation?
In Summation
We suggest only adding another social media platform such as TikTok — if you have truly mastered a platform such as Facebook or Instagram and want to reach and engage current and prospective Gen-Z students and millennials.